CONTRACTORS & LOCAL BUSINESS OWNERS!
Don't Waste
Money On
PRETEND MARKETERS!
The internet is full of them.
Marketers who learned everything they know from a $997 course.
They will gladly take your money.
Don't get taken.
Know what to look for when hiring a marketing agency.
Know how to find a marketer that will grow your business.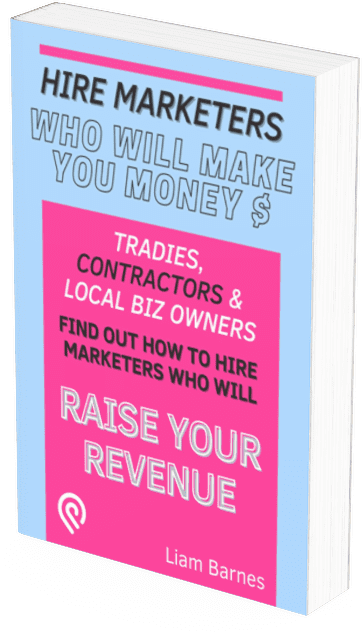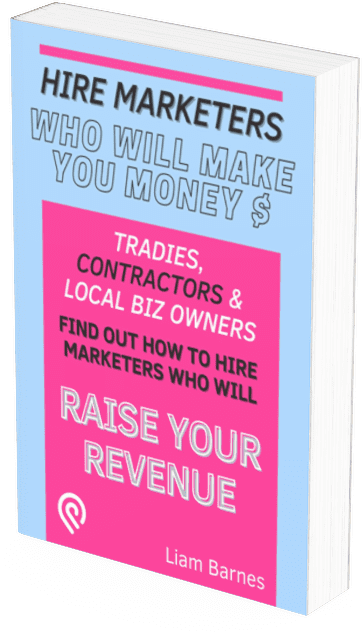 Enter Your Details To Get Instant Access Feedback from our Local Business Owner, Contractor & Tradie Clients.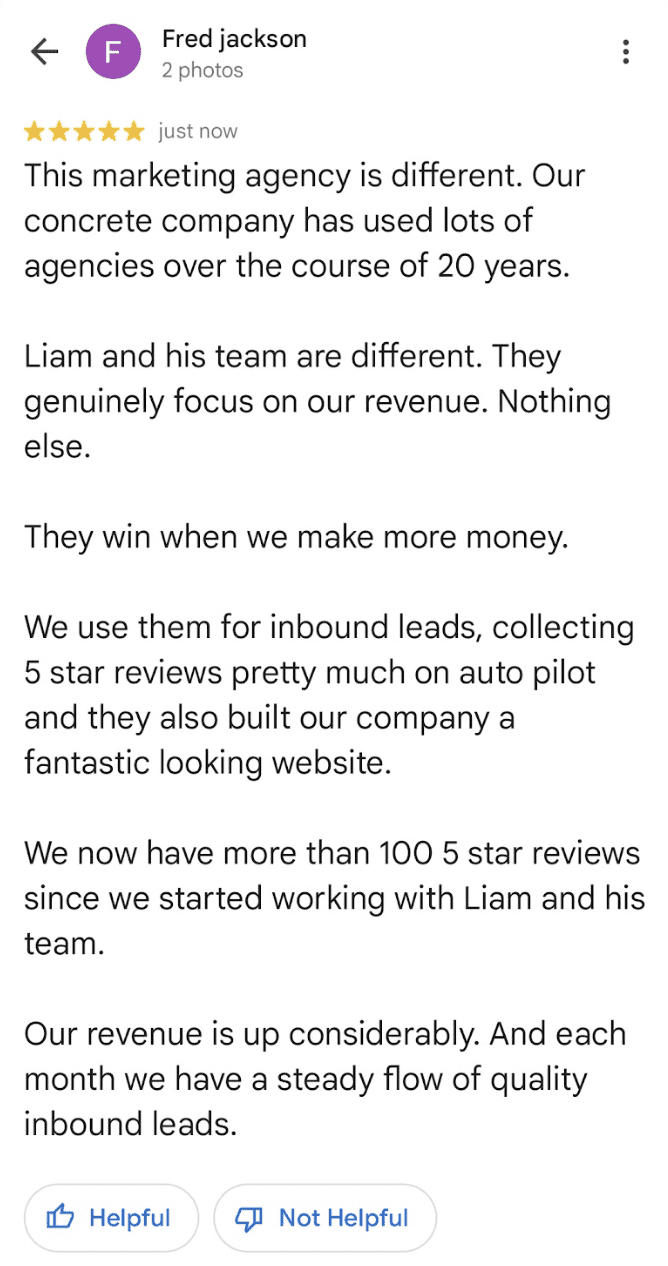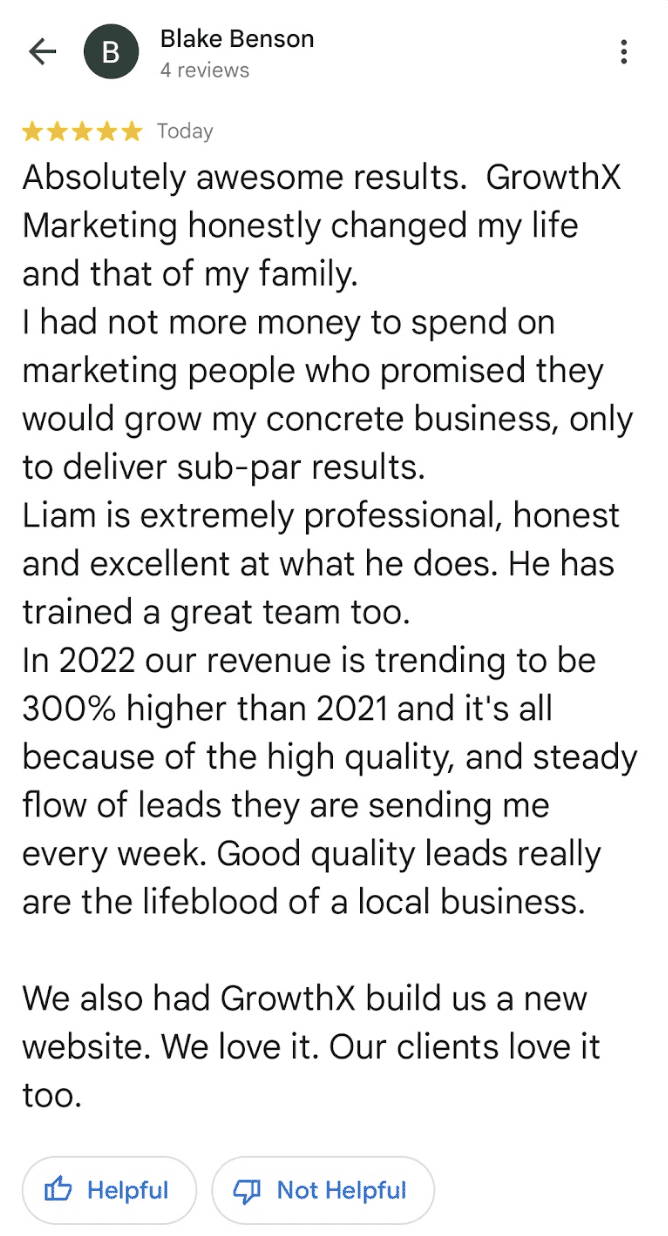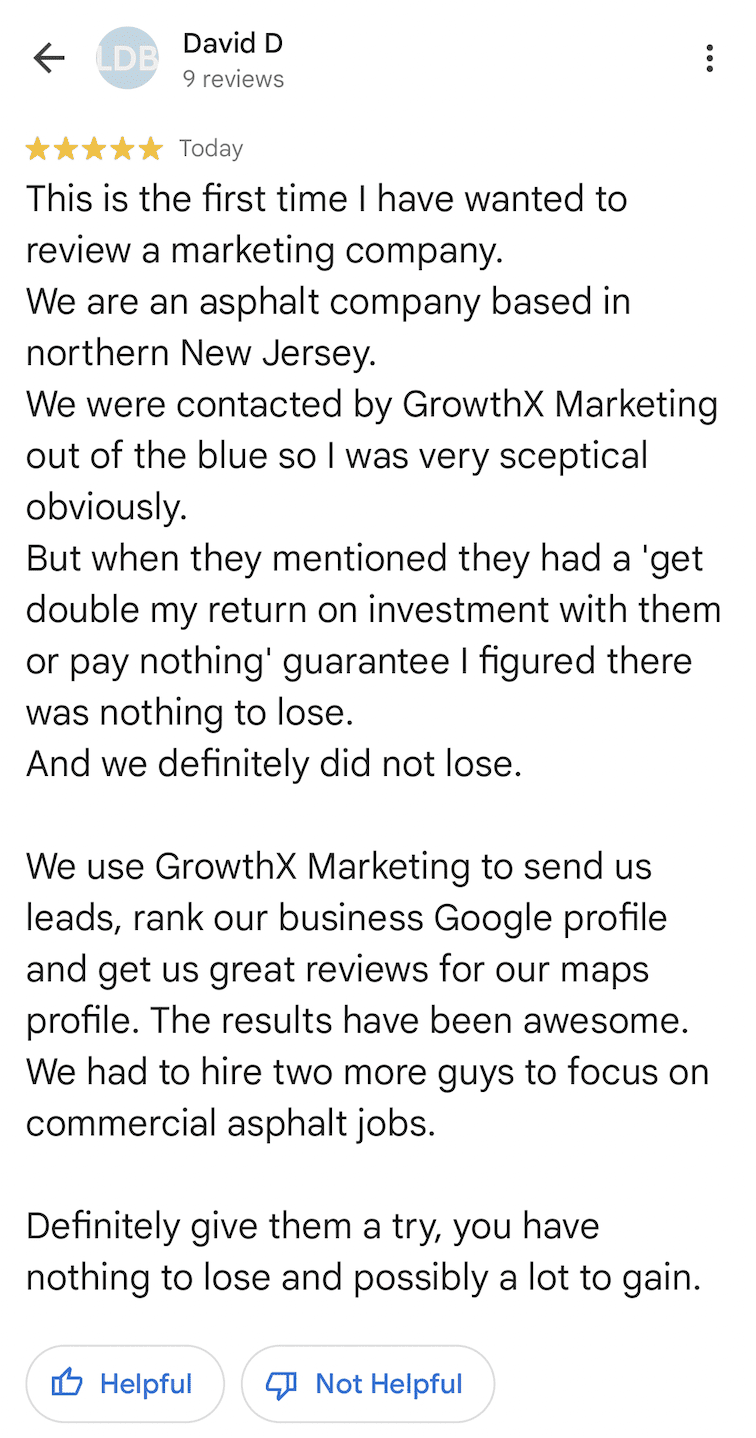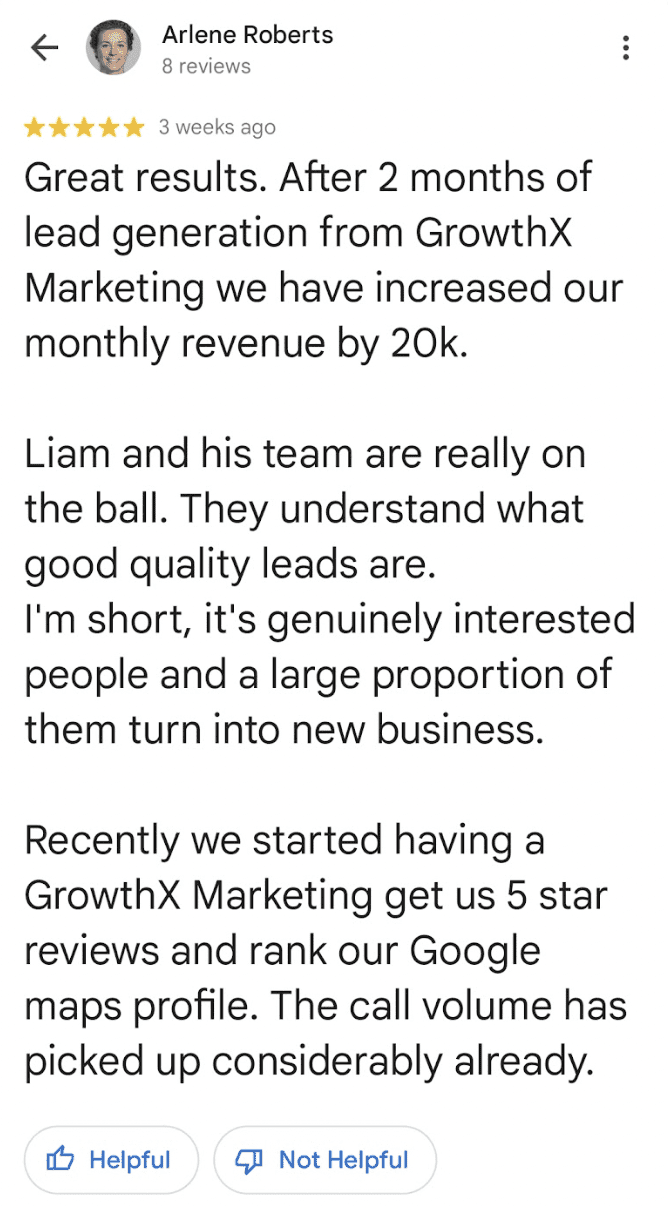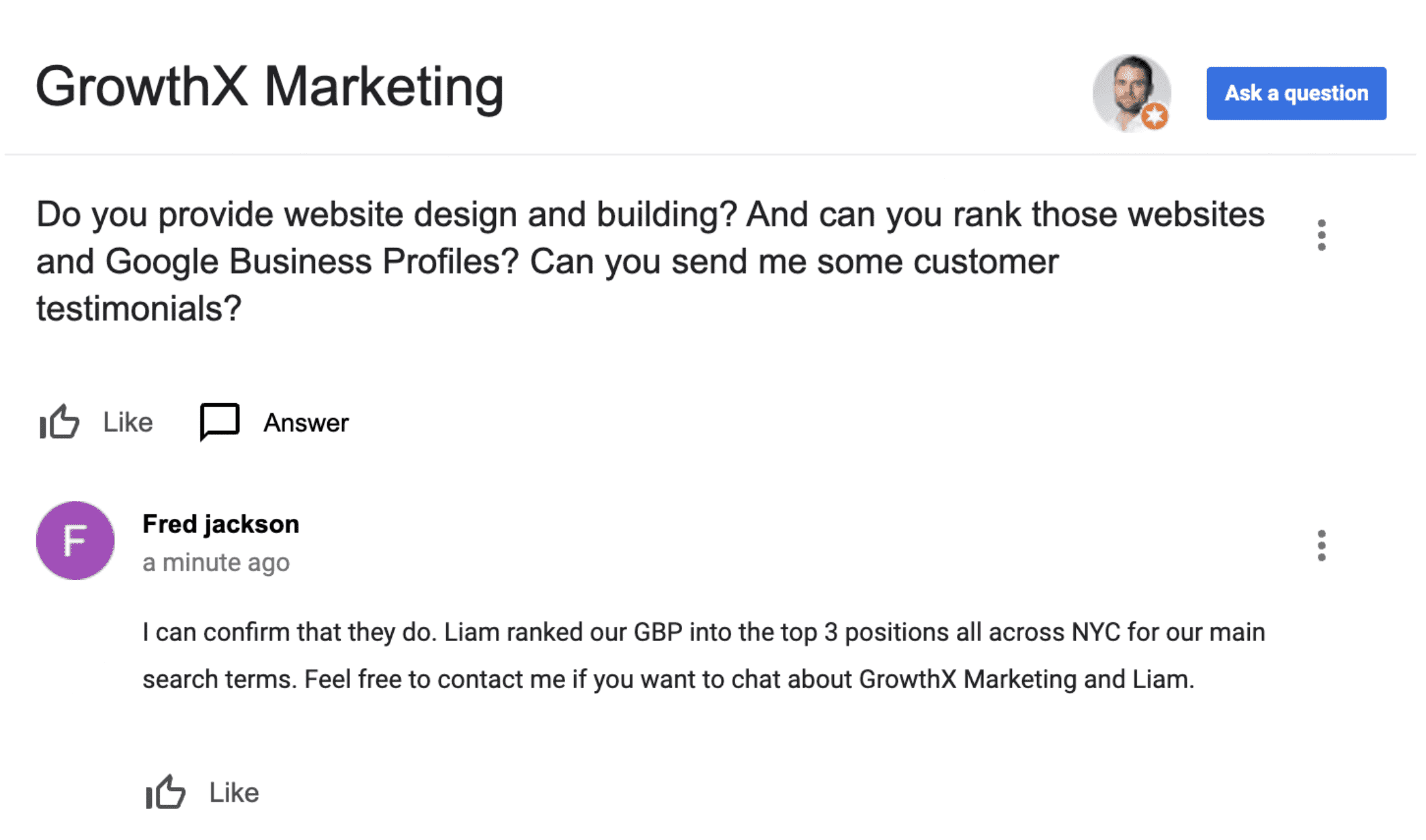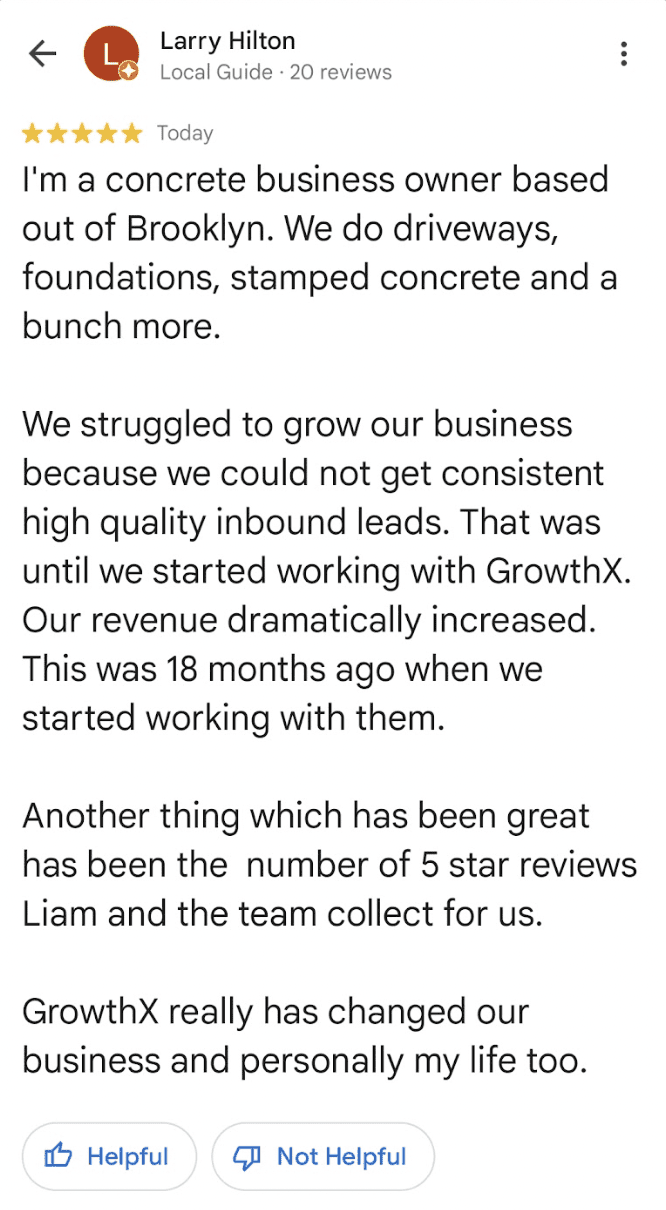 GrowthX Marketing
Performance Marketing for Local Businesses & Manufacturers
Digital Marketing Agency for Local Businesses & Contractors.
We're Measured By The Growth of Your Business.
OUR FOCUS IS
High Quality Inbound Leads
We build digital assets that attract new customers to your business week after week…after week.
Short-Term Contracts Only. We Perform or You Fire Us.
Worried about paying a marketing agency and not seeing any results? That's fair. It's easy to claim to be a marketer, much harder to be good at it and back up what you say. We do.
No Sharing Leads With Other Business Owners
HomeAdvisor, HiPages, Angie's List, CheckaTrade, ThumbTack, and similar companies sell leads to multiple businesses.
People on this sites are focused on price comparison and pitting contarctors against each other.
All Local & Manufacturing Business Niches
We take time to learn your industry, your buyer's profiles and pain points, and even the jargon used in your industry.
This all adds up to sending you high-quality leads that will buy from you.
Quality Leads To Grow Your Local Business.
No Sharing. Flat Rates.
A Return On Your Investment.
Guaranteed.
The #1 Goal Of My Business is…
To Grow My Client's Businesses
…and help them realize more time and financial freedom.
My team & I will work our butts off to make sure we are a significant source of revenue growth for your contractor or local business.
We do this in two primary ways:
1. Giving business owners the knowledge to generate leads themselves.
2. Or by partnering up so that we can send you leads while you focus on being the best at what you do.
For 15 years I grew big businesses & disruptive start-ups with measurable, results-driven marketing. It took 15 years, but eventually, I realized I would never be totally satisfied unless I was helping people who really needed my help.
Local business entrepreneurs and owners. People I could chat with & get to know.
My team and I will work each day to be a trusted, long-term partner that consistently generates revenue for your business. – Liam Barnes
Call our team from within Australia, the U.S. or the U.K.